Crops monitoring services
We are creating services to secure and adjust in real time your process, to be more effective during the critical harvest season.
Monitoring and traceability of the crops
Global statistics for the season
Productivity and efficiency analysis
Delivery creation for trucks or bins loaded at the field
Logistic tracking and traceability
Global logistic efficiency
Logistic control from the plant
Productivity optimisation of the plant
Our strength, it's our ability to solve specific problematics, staying as simple as possible to implement a solution. Innovation is also a matter of adapting a well-known technology to a new problematic.
Our clients relies on existing software to manage the plant's production. Thanks to our flexibility, we are able to create interfaces/API to exchange data with existing process to bring the plant entrance to the fields. The best example is the interface built with the GUS software (Gestion Usine Semences) from SEMWARE company who has written an article to present our partnership.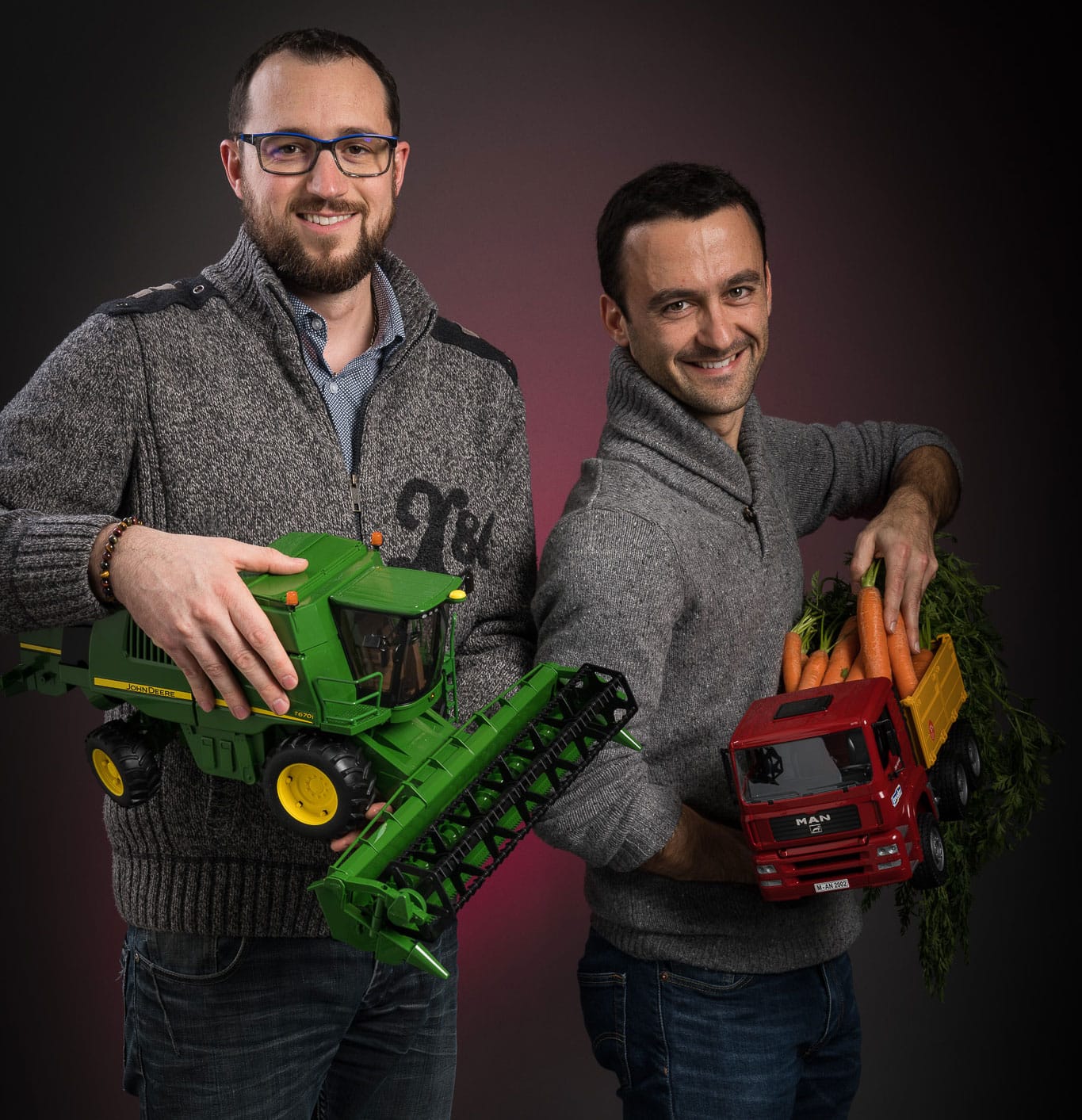 We are a young team of engineers with a great experience developing dedicated services with remote devices to solve agri-food industry problematics
TECHNICAL COMPETENCES
Implementation of the latest evolving technologies
KPI computation and analysis in dashboards
Compliance with standards, quality procedures
PROJECT MANAGEMENT
Needs analysis and understanding
New services implementation linked with existing tools
Reactivity and proximity all along the season
« We had a very good feeling with QUEST INNOV: they have good ideas, and they are able to correctly understand the problematic and quickly answer it. Pickers tracking, statistics, process digitalisation… The tools they have developed allow us to save time and procedures. I strongly recommend them.»
Théo BRAAK - KWS France
« With QUEST INNOV, we speak the same langage: innovation, performance, improvements… They understand very well our missions, our problematics, and are very reactive. When we phone them during the season to explain an issue, the solution was there the following day. And they are very sympathetic, it's the icing on the cake! »
Olivier PEPILLE - BAYER – Crop Science Trèbes
« Corn seeds manufacturers of our network talked to us about QUEST INNOV and their tools. Harvest traceability, human and materiel optimisation of our process… Their tools are effective and the small size of their company is a real advantage, allowing them to be very reactive. »
Olivier KEMPF - COMPTOIR AGRICOLE SEMENCES
« Before working with QUEST INNOV, we had no harvest monitoring software. As we are treating huge fields, we had difficulties to have a global view of the crops, to estimate their progress and the quantities to treat in real time. QUEST INNOV has solved our needs with a reliable and ergonomic tool who has simplified and optimized the fields monitoring. »
Jérémy GARAT - LUR BERRI
« Thanks to QUEST INNOV services, we have realized great savings, mainly in logistics, using at the best the geolocation during the crops. Harvest combines, trucks, seeds, we can track everything with accuracy, on our laptop or smartphone, and its very simple. It's one of the most useful improvement from the last 5 years. »
Zalan CSANADI - BAYER – Crop Science Hongrie
« We are very satisfied by the work of QUEST INNOV. Their services are reliable and evolving, and they allow us to make great savings at each step of our seeds production. And moreover, they have a very good relationship.»
Clément ADAMI - MONSANTO
« They analyse the needs and find innovative and smart solutions. Thanks to their reactivity, we can make our dedicated tools evolve after each season's feedback. And they are very sympathetic! »
Christian GUIHEMJOUAN - SERETRAM
« We wanted a geolocation system to track our vegetables pickers, to know in real time their progress in the fields and to adjust our logistic chain. The QUEST INNOV solution perfectly meet our needs and is still evolving to solve our problematics. »
Sébastien PRIAN - VICAMPO
Need more information? Do not hesitate to contact us.